Building project – week 18 of 26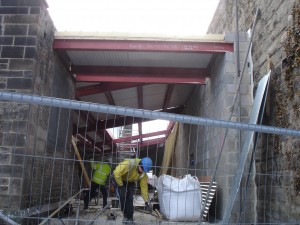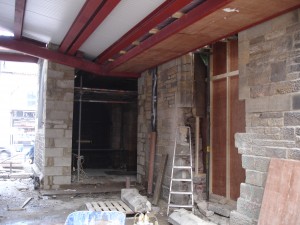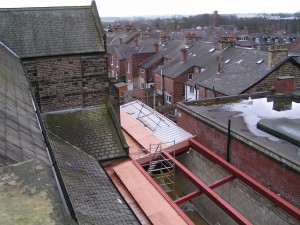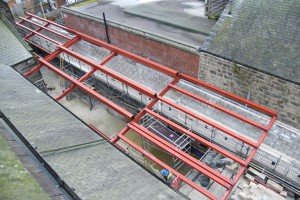 The Project is now planned to be finished the week of the 17th May (4
week extension to the original date) as there has been no break in the weather
which allows the builder to catch up on lost time. However with the glass roof
being delivered next week, the doorways nearly reconstructed, roofing boarding
put in place, the boundary wall being worked on and 3 meetings on Wednesday
looking at lighting, finishings and construction details there has been no
shortage of progress. We are now also looking at lighting along the front of
church, snow boards to stop snow sliding on to people walking up the steps into
the new entrance and the positioning of lighting in the sloping ceilings. We have also managed to get pictures of the project from the roof of the church which show how wide and long the new extension will be.