Building Project week 25 (finish 22 May)
Every time a bit of plasterboard goes up either an electrician or a plasterer (or both) are close behind to do their bit. Now that all the walls are in place we have more of an idea where everything is so we are working on kitchen layouts, ways that doors open and location of light switches. Radiators are in, yet more wiring is hanging from the ceiling and a new Narthex roof and cupboards are being constructed. Passers by love our new stone wall and flagging along the front of the church but the atrocious weather conditions that we had in January has meant the lime mortar has not dried out and some of that mortar is still to be pointed properly.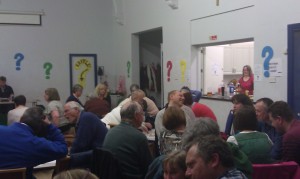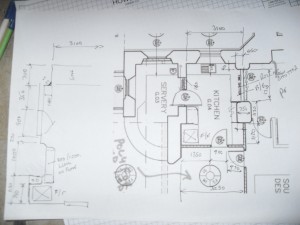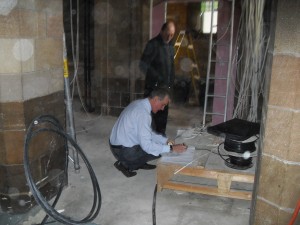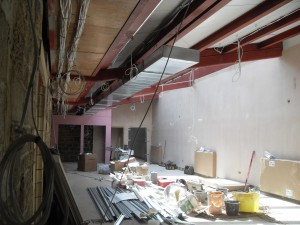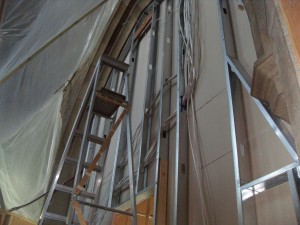 The Quiz night was very successful and money is still to be counted. We have also heard that Starbeck Community fund has awarded us £ 1760 towards furniture.